The Sonus Faber Omnia finds its space in the Stereophile magazine, August 2022
The Omnia Looks Just As Good As It Sounds
" An organic architecture of technological desires" - quite an interesting choice of words. And yet, when you look at the Omnia, this line makes complete sense. Few designs can capture your mind and heart like the Omnia does. Sonus Faber's entry piece into the wireless streaming speaker system game, it suffices to say that the Omnia is a masterpiece.
What is the problem with compact wireless speakers? High-quality sound with timbral accuracy is almost a legend. This is due to the internal vibrations affecting the functions of the components. But the Omnia is sonically gifted, and this is obvious when you turn it on.
The Omnia draws inspiration from the design of the SF16 from Sonus Faber. In the words of Livio Cuccuza, Sonus Faber's chief of design -
"Existing Sonus Faber owners can use Omnia beyond their listening room, so they can enjoy the same timbre as their loudspeakers in a compact and smart package. For new customers, we aim to meet the needs of a younger audience with a passion for design, home decor, luxurious finishes, film and television viewing, and music on vinyl."
The Sonus Faber proprietary Crescendo technology finds itself in this wireless loudspeaker. It also allows you to play music directly from your native music streaming apps. Cuccuza says its makes the usability of the Omnia more accessible for everyone. The music through its high-powered drivers leaves very little to be desired. The vocals are clear, and the speaker doesn't rely on a weighty bass that overpowers the rest of the audio track.
Read the complete review here.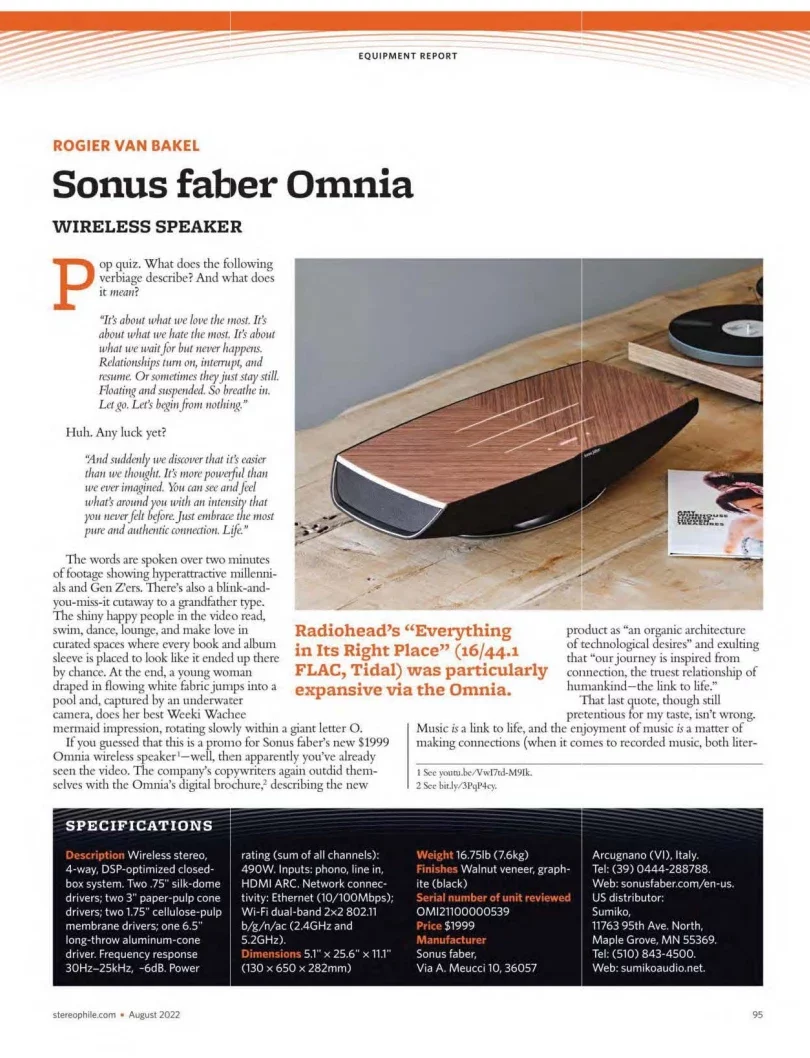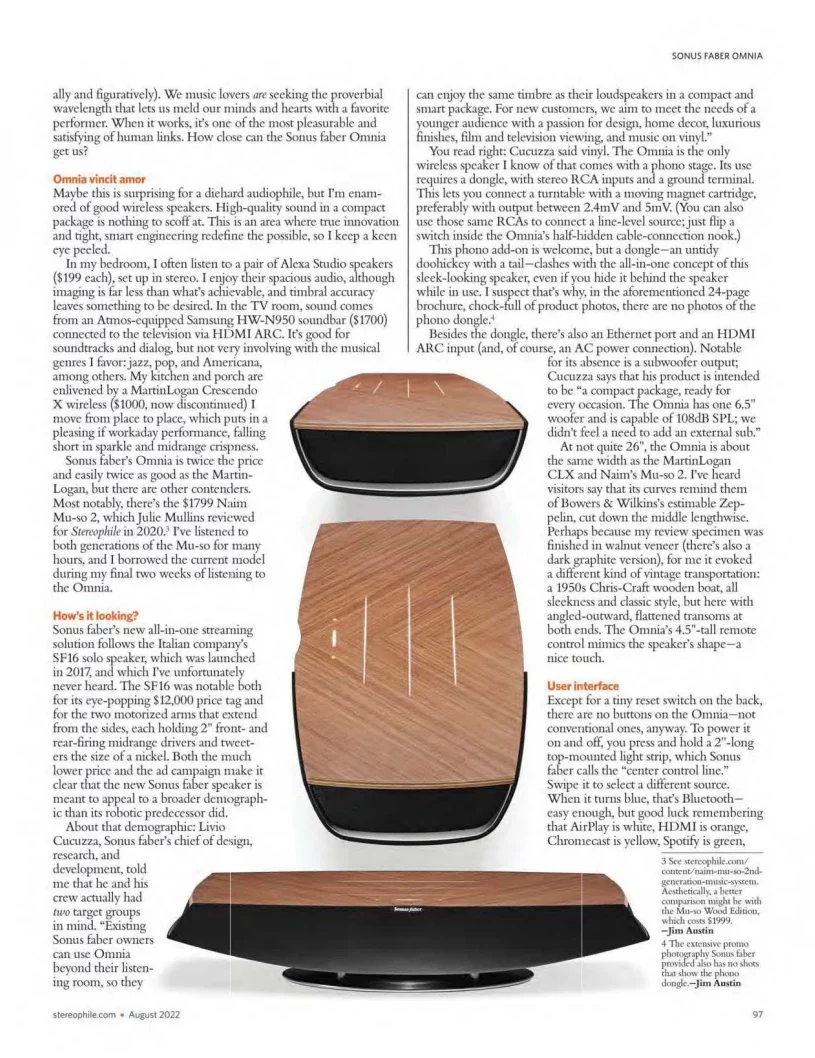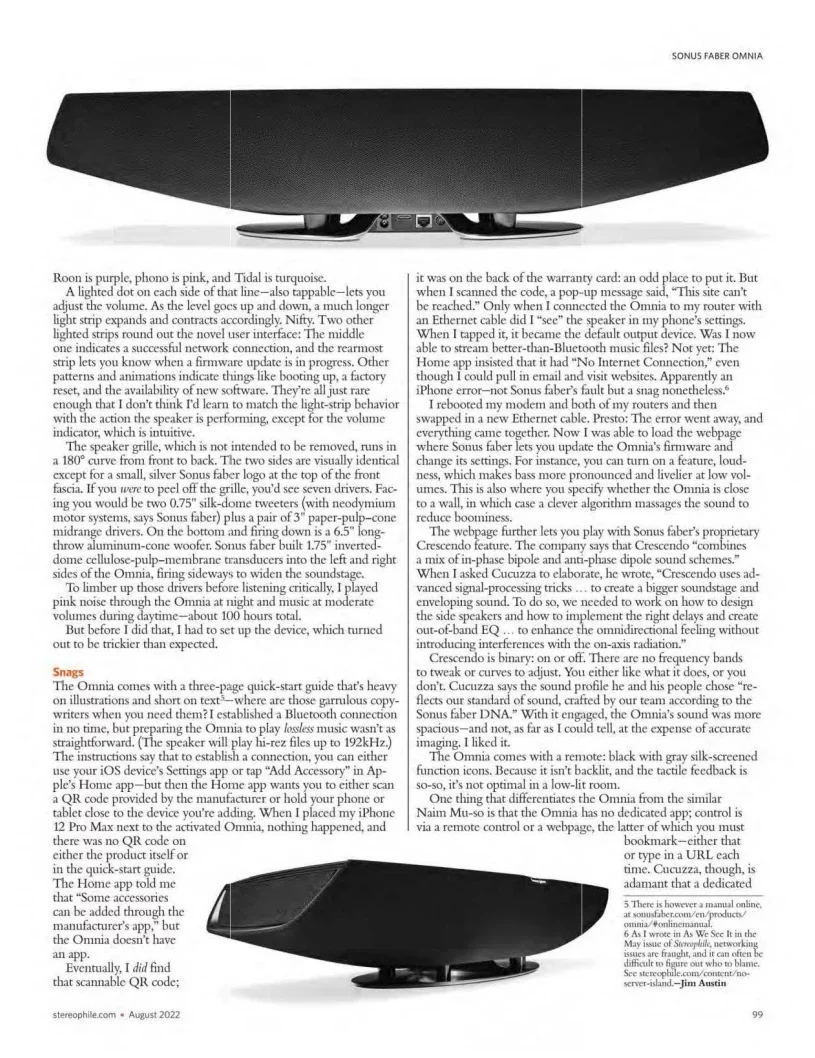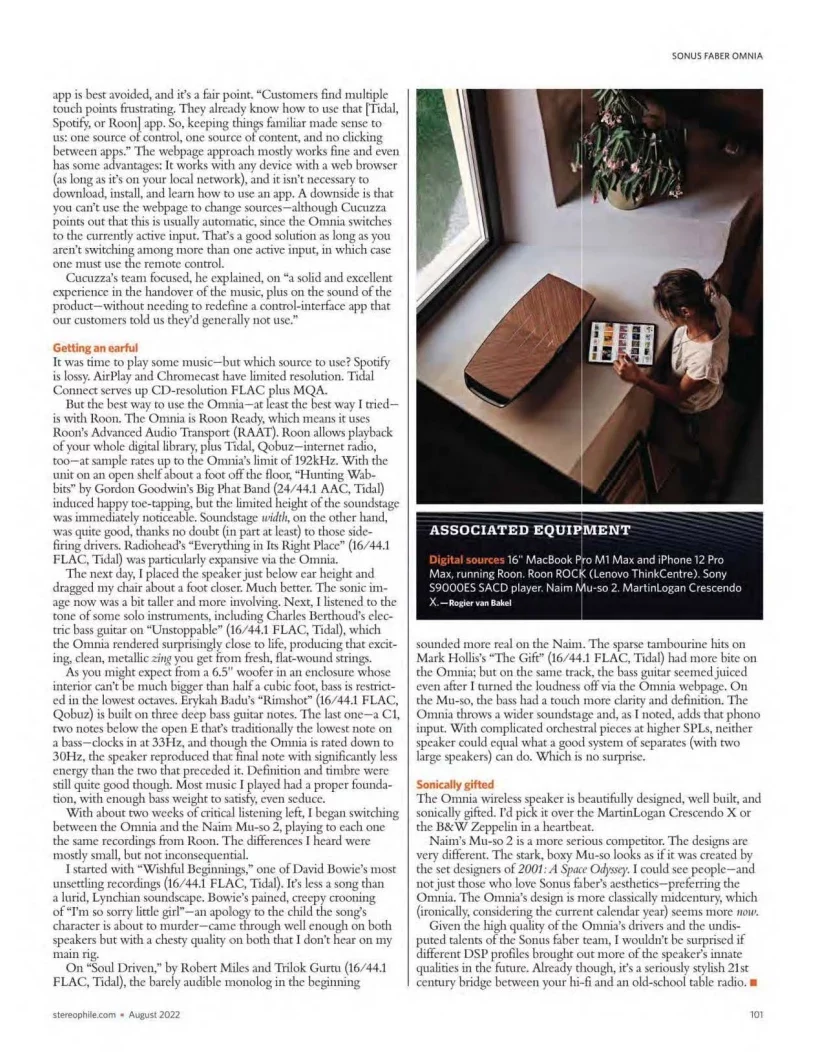 Additional product information can be found here. Contact us for enquiries.